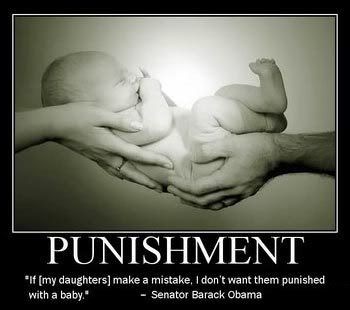 Picture:
WayoftheMasterRadio
.
U.K. Prime minister Gordon Brown recently voted
against
reducing the 24 week abortion limit. Click here to see how your local MP voted:
Breakdown of votes
.
WARNING: Graphic Images of Abortion victims
6 min
Psalm 127:3-5 "
Behold, children are a heritage from the
Lord
,
the fruit of the womb a reward.
Like arrows in the hand of a warrior
are the children
of one's youth.
Blessed is the man
who fills his quiver with them!"
Rom 1:24-32 "Therefore God gave them up in the lusts of their hearts to impurity, to the dishonoring of their bodies among themselves, 25 because they exchanged the truth about God for a lie and worshiped and served the creature rather than the Creator, who is blessed forever! Amen. 26 For this reason God gave them up to dishonorable passions. For their women exchanged natural relations for those that are contrary to nature; 27 and the men likewise gave up natural relations with women and were consumed with passion for one another, men committing shameless acts with men and receiving in themselves the due penalty for their error.
28 And since they did not see fit to acknowledge God, God gave them up to a debased mind to do what ought not to be done. 29 They were filled with all manner of unrighteousness, evil, covetousness, malice. They are full of envy, murder, strife, deceit, maliciousness. They are gossips, 30 slanderers, haters of God, insolent, haughty, boastful, inventors of evil, disobedient to parents, 31 foolish, faithless, heartless, ruthless. 32 Though they know God's decree that those who practice such things deserve to die, they not only do them but give approval to those who practice them."
If you have had or been involved in an abortion there is mercy: Jesus said "If any man thirsts let him come to Me and drink" Please go to: 'Searchers' or those 'Unsure' If you are Concerned About Your Soul, Please Stop Here