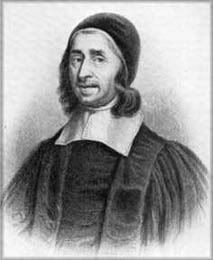 "
Brethren, I desire to deal closely with my own heart and yours. I beseech you consider whether it will save us to speak well of the grace of humility while we possess it not, or to speak against the sin of pride while we indulge in it? Have not many of us cause to inquire diligently, whether sincerity will consist with such a measure of pride as we feel.
When we are telling the drunkard that he cannot be saved unless he become temperate, and the fornicator that he cannot be saved unless he become chaste, have we not as great reason, if we are proud, to say to ourselves, that we cannot be saved unless we become humble. Pride, in fact, is a greater sin than drunkenness or whoredom; and humility is as necessary as sobriety and chastity.
Truly, brethren, a man may as certainly, and more slyly, make haste to hell, in the way of earnest preaching of the gospel, and seeming zeal for a holy life, as in a way of drunkenness and filthiness. For what is holiness, but a devotedness to God and a living to him? and what is a damnable state, but a devotedness to carnal self and a living to ourselves? And doth any one live more to himself, or less to God, than the proud man? And may not pride make a preacher study for himself and pray and preach, and live to himself, even when he seemeth to surpass others in the work? It is not the work without the right principle and end that will prove us upright. The work may be God's, and yet we may do it, not for God, but for ourselves. I confess I feel such continual danger on this point, that if I do not watch, lest I should study for myself, and preach for myself, and write for myself, rather than for Christ, I should soon miscarry; and after all, I justify not myself, when I must condemn the sin. Consider, I beseech you, brethren, what baits there are in the work of the ministry, to entice a man to selfishness, even in the highest works of piety. The fame of a godly man is as great a snare as the fame of a learned man. But woe to him that takes up the fame of godliness instead of godliness! 'Verily I say unto you, they have their reward.'
"